Approved SSB Methods of Contact
Websites
Main website: https://www.sherwood.bank/ 
Text from SSB
SSB will almost never text you directly. Approved texts are discussed below.
Debit Card Texts / Online Banking Texts
You may receive texts from SSB regarding debit card charge verification or other online banking activities.
See SMiShing info below. See sample texts below.

You have to opt-in for the texts.

For support, call The Sherwood State Bank @ 800-899-9531 or 419-899-2111 or after hours 844-620-5301.
Debit Card / Online Banking Sample Texts and Actions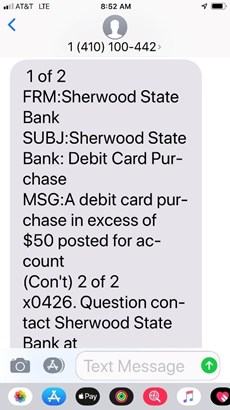 E-statement Texts
If you choose to, you will receive texts from online banking informing you that your statement is ready.
The text identifier number will vary.
E-statement Text Sample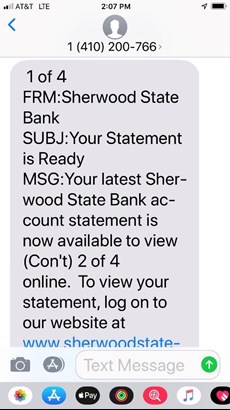 Popmoney Texts
You may receive texts form popmoney regarding your registration and use.
The text identifier number will vary.
See SMiShing info below. See sample texts below.
For Support call The Sherwood State Bank.
For popmoney™ click here.
Popmoney Text Sample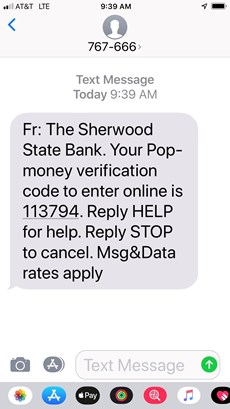 Push Notifications
Mobile Banking
You can set up Debit Card and Online Banking Alerts through the mobile app, which is downloadable through Google Play Store or Apple. See App detail below. Android and iTunes download info.
Samples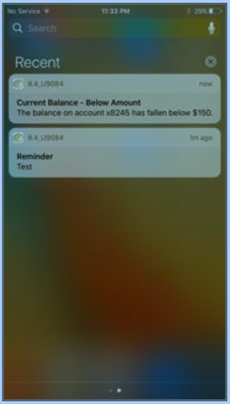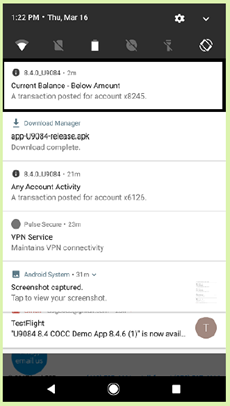 Automated Calls – Through Fiserv for debit card fraud monitoring
SSB will never ask you to enter or give account information to an automated phone system outside of telephone banking.
You should always be suspicious of request for personal banking information.
COCC the bank's processor (they identify as Sherwood State Bank) may call customers back that have initiated a support situation. Online banking, bill pay, mobile pay only.
Debit Card Calls
SSB does automated calling related to debit card transactions which originate from Fiserv.
The calls originate from 800-279-2674 and are from live operators.
What are those calls like?
Fiserv Customer Call Script (from representative's perspective)
Contact is initiated to cardholder by a live representative. The representative will ask them questions for any suspicious transactions that may be trying to process on their card. There will be 2 call attempts to each available number for the cardholder, 2 hours between each call, and tried over a 1 day period. If the representative is unable to reach the cardholder the card will be restricted until contact is made. Cardholder may call 877-253-8964 to discuss fraud transactions with Fiserv.
Email
Online Banking Email- and Text
SSB will not email you from your online banking product. The customer can set alerts for email.
No links and no downloads will be in the email.
Online banking Email Sample
Online Banking Alert Options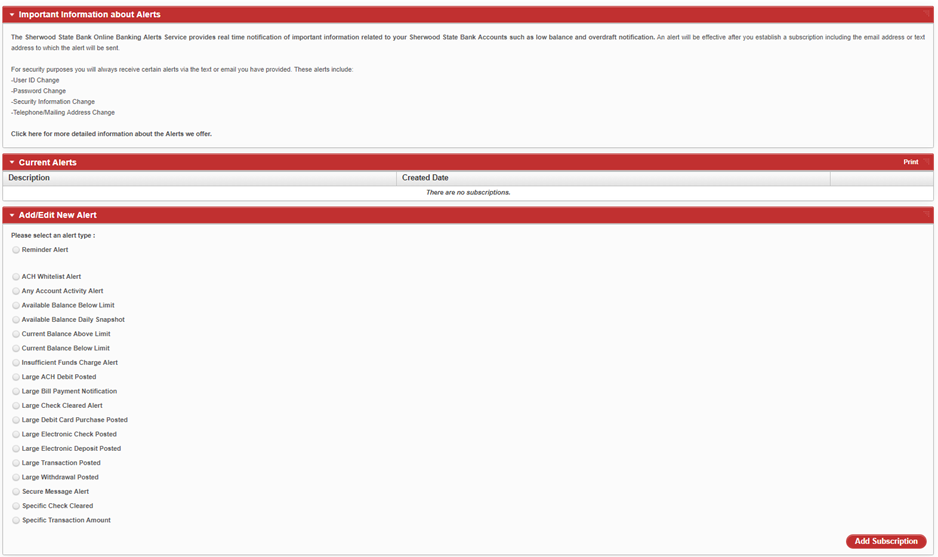 eStatement Email
SSB offers opt-in eStatements. There will be one link to our website. No downloads will appear in the email.

The email will come from info@sherwood.bank
eStatement Email Sample

Mortgage/Loan Application Email
If you filled out a mortgage or loan application with us you may receive email from us.

The email from address will look like this loans@sherwood.bank and be sent to the email you provided in your application.
Or Microsoft online and/or citrix share files –
Then you will be contacted by one of our loan officers by phone. The call will originate from our approved numbers listed below.
When in doubt call our Main Office: 419-899-2111
Popmoney Email
If you register and use popmoney, you will receive emails from popmoney regarding your usage.
The email from address will look like this TheSherwoodStateBank@customer-center.net and be sent to the email you provided in your registration.
Popmoney Example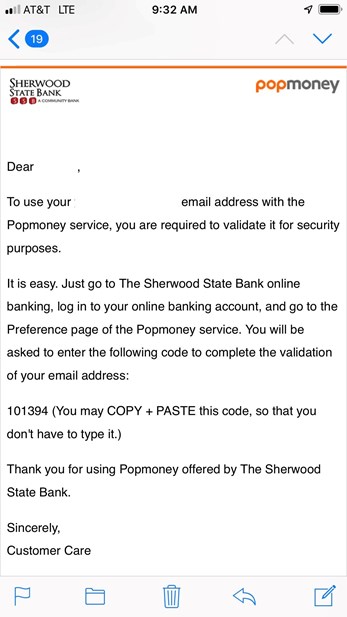 Checkfree email
For more information on CheckFree click here
Secure Email
For some of your interactions with bank staff, you will receive emails from one of their secure mail solutions.

The email from address will be from the person (xxxx@sherwood.bank ) at the bank you interacted with and include a link or download to open the email. If you were not expecting an email of this type, do not open it unless you have contacted the bank for confirmation.
Secure Email Samples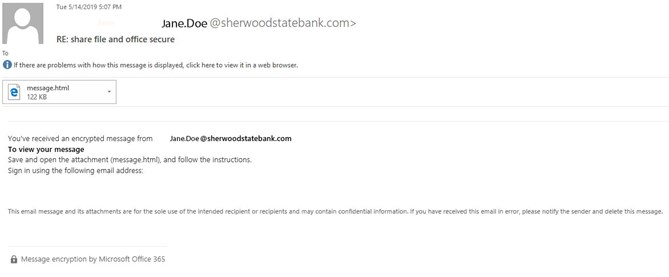 or
Direct Human Call
SSB may call you individually from approved numbers, but if you were not expecting the call, you should always call back a known number, which is listed below.
Calls from SSB will originate form these numbers, and you should call these numbers to verify identity or suspicious activity.

If you filled out a loan application, you may receive a call from a loan officer from a number listed below.
SSB Outgoing Numbers
Sherwood
(419) 899-2111
(419) 899-2112
(419) 899-3191
(419) 899-3192

Defiance
(419) 782-0087
(419) 782-0088
(419) 782-0097
Ridgeville
(419) 267-3472
(419) 267-5555
(419) 267-5556
Fayette