Get a check. Pull up the app. Take a photo. Deposit the money. BOOM!
Remote Deposit
Now you CAN deposit your check anywhere!
Want to deposit your check from anywhere? Mobile Deposit Capture is coming to Sherwood State Bank in August! Just Snap, Tap, and Deposit from your mobile app anytime or anywhere and spend more time doing what you love.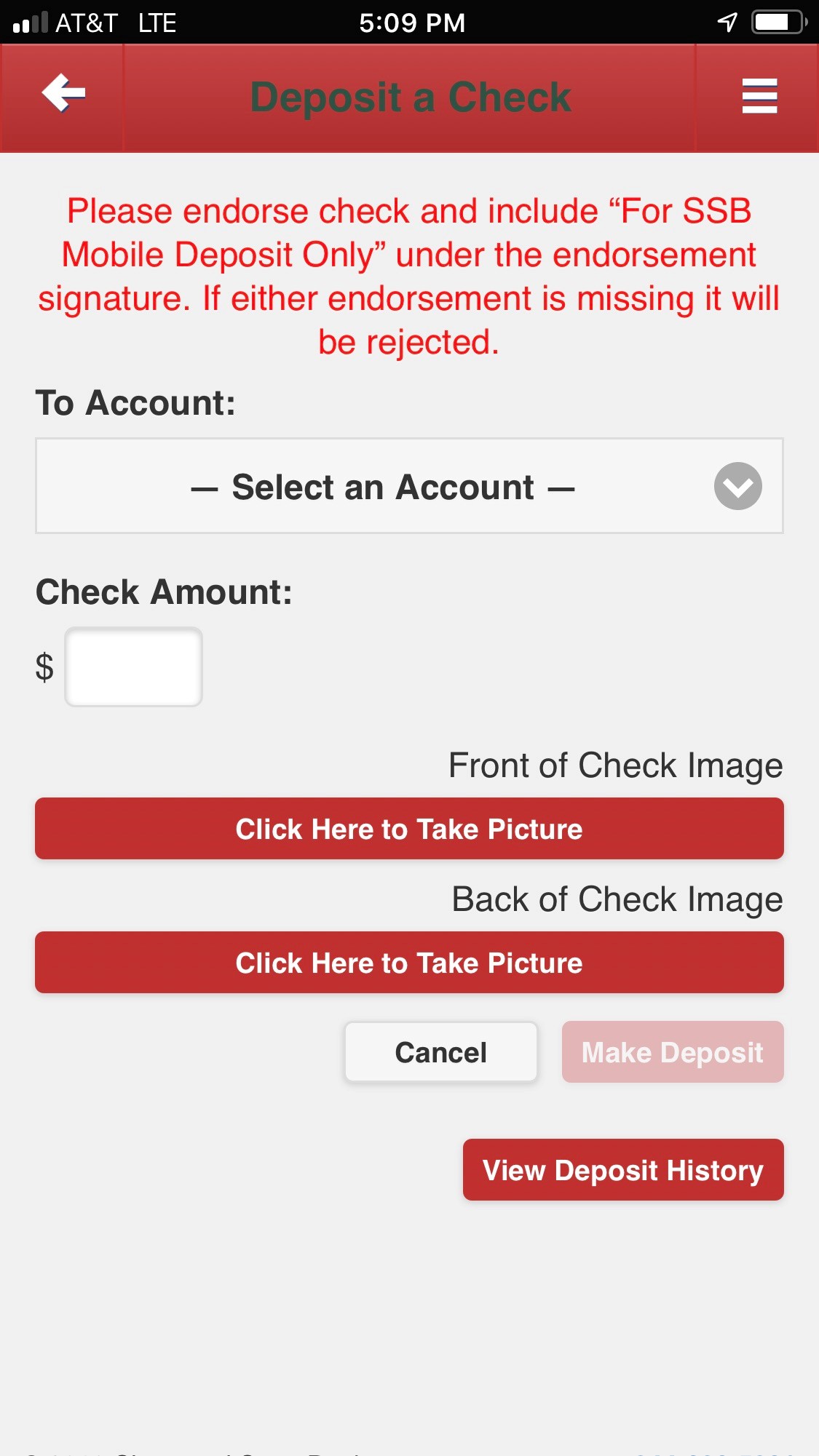 Using the Sherwood State Bank mobile app you have the ability to deposit checks anytime or anywhere. Log into the app, endorse the check and just snap, tap and deposit your check. Any deposit made after 3:00 p.m. will be credited on the next business day. You will receive a deposit receipt via email. Retain your deposit item for 60 days then destroy your check.